"Why Will Our Cat Accessories Keep Your Feline Friend Happy?"
Well we feel that our range of cat accessories, whether they're for your cat's enjoyment or for feeding time or bed time, are sure to have your cat purring with contentment.
You can see a selection of our cat accessories below, but if there is something that is not listed below that you'd like for your cat, please do pop in and see us or call us on 01666 822325 as we may well have it, or if not we can order it for you.
Cat Beds and Scratch Posts:
We all know that if there are two things a cat likes to do, its sleeping and digging its claws into the legs of your settee. Well, we can cater for their cat napping needs and we also have solutions that will keep your furniture from being attacked.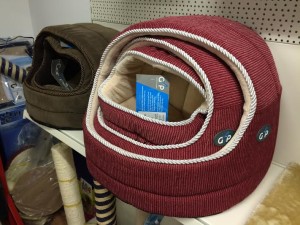 We have cat beds that are cosy and comfortable, as well as heated beds as well for those cold, winter nights. We also have igloo beds and cat bags for them to climb into and keep warm and comfy.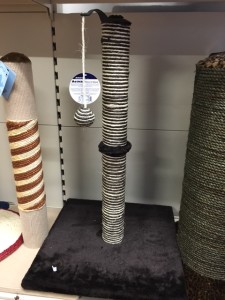 Our selection of scratch posts may just be the saviour to your brand new three piece suite! We have a variety of different scratch posts, both large and small, that will enable your cat to safely satisfy its natural instinct to scratch, without damaging your furniture.
Cat Bowls, Cat Flaps and Litter Trays:
We have all the necessary items for your cat's feeding time. We have a good selection of ceramic and plastic cat bowls for our feline friends.
If you either lead a busy life, or have a hectic schedule every now and again, we can make life easier for you with our automatic cat feeders.
Their convenient because they work with both food and water, and ensure your cat can eat and drink even if you don't have someone who can pop round to feed your cat.
We also have a good selection cat flaps so that your cat can come in and out of the house or garage as and when it wants, plus we also have litter trays for those times when your cat needs to remain in the house.