Having Quality Dog Accessories Is A Must For You And Your Dog
We have everything that your dog needs, whether its for enjoyment and leading an energetic life, or perhaps for the more practical parts of the day such as dinner time and bed time.
Dog Leads, Harnesses & Collars: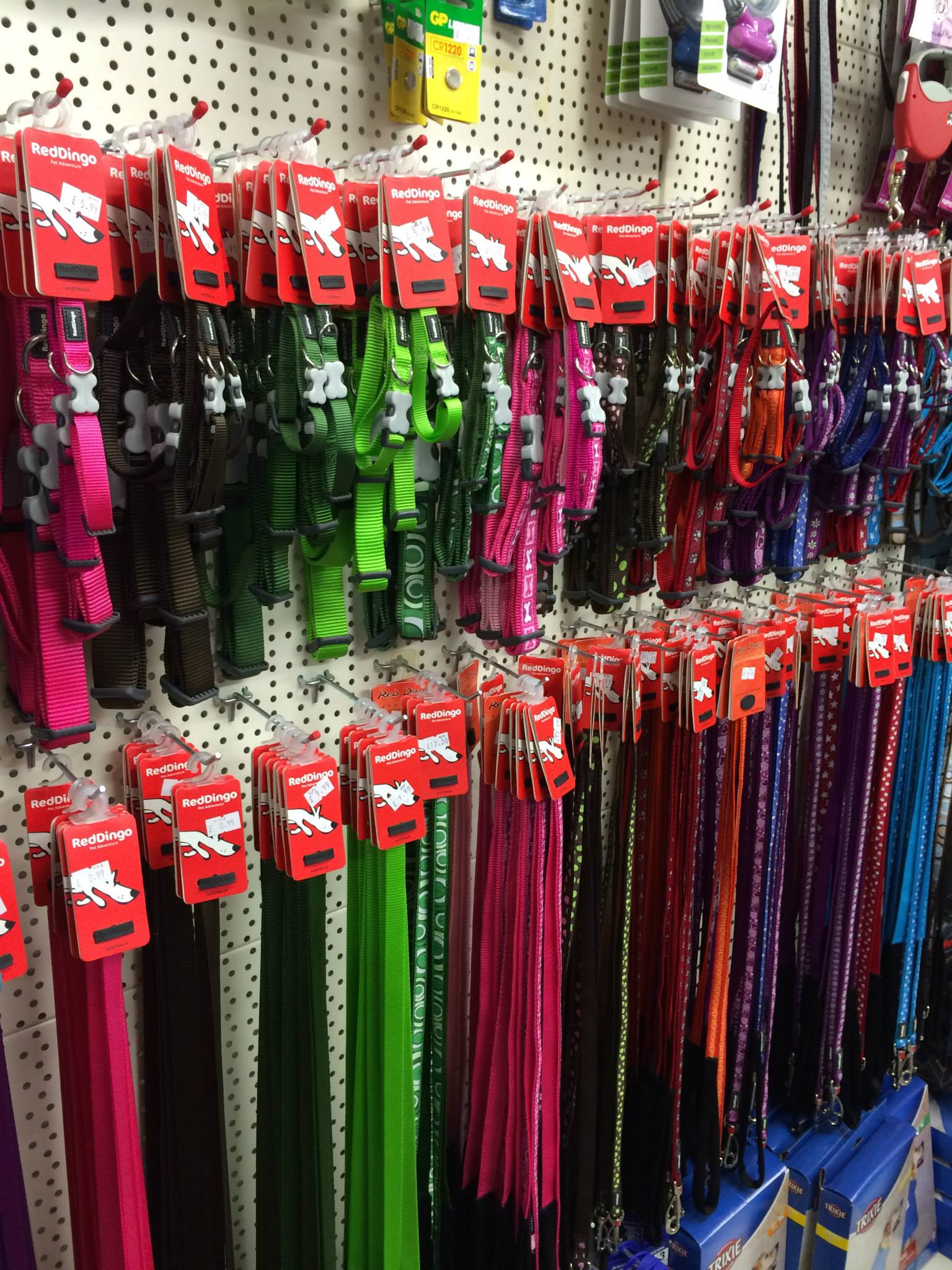 Walkies time is possibly the most exciting part of the day for your dog. We have a wide array of choice when it comes to leads, collars and harnesses as we understand that your dogs safety is of utmost importance, we stock
Our team will be more than happy to assist you in choosing the most suitable one for your dog.
Dog Beds & Cushions: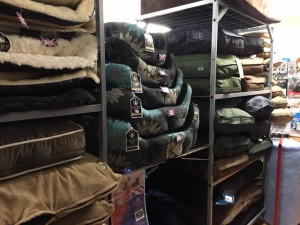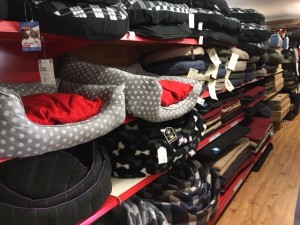 We know that some dogs like to sleep anywhere but why not treat your faithful friend to a nice dog bed?
Our dog bed range caters for all breeds and sizes of dog, and you can choose between soft and comfy or something a bit more hard wearing. Our vast selection can be found in our upstairs section at the back of the shop.
Dog Bowls and Grooming: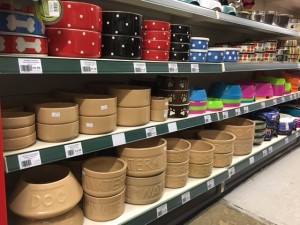 As dinner time is perhaps second only to walkies in the dog world, we make sure that we have a good selection of dog bowls for our canine customers. Whether it is for water or for food and regardless the size of your dog, we've probably got something that will be suitable.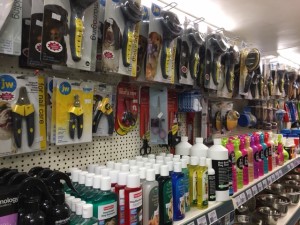 Short hair, long hair, smooth coat & coarse coat we have something to cater for all your dog or cats grooming requirements.
We also have a wide range of shampoos from insecticidal to wash & go to the fruitiest scents for your pampered pooch.
.
Health and Wellbeing:
We also understand the important of ensuring that your dog remains fit, well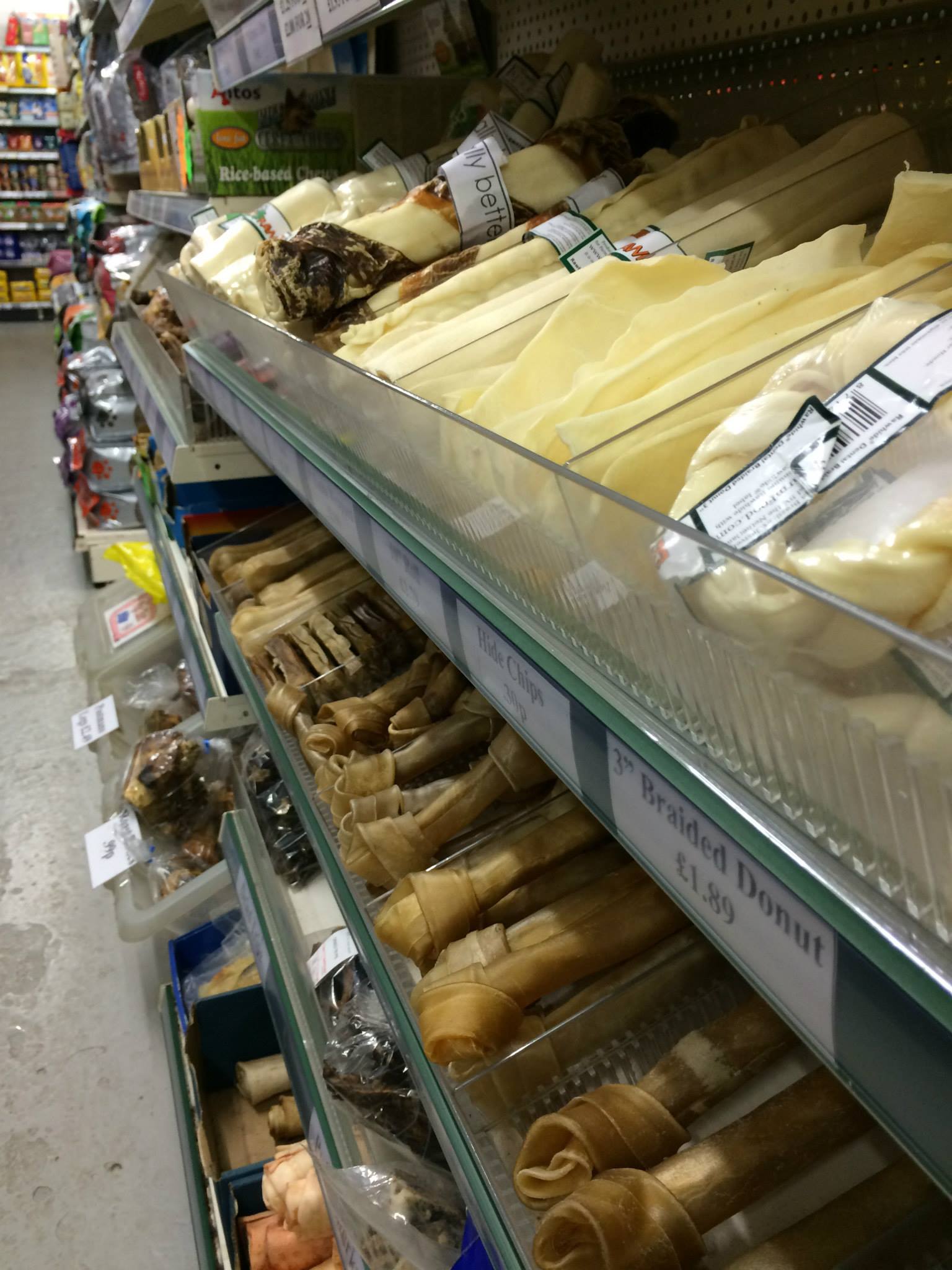 and healthy and so we have a selection of items from flea control products to our wide selection of chews (photo on right) – both natural and plastic that ensure that your dog's teeth are kept in tip top shape.
Do feel free to pop in anytime and discuss your dogs requirements, regardless of how obscure they may seem. We have a lot of experience in the team and can probably help you if there is something that you are unsure about.