Chicken Supplies and Equine Supplies
Chickens are rapidly becoming the must have pet and so we have a range of chicken supplies to cater for this. Now ok, they're perhaps not as interactive a pet as perhaps a dog, cat or bird is, but they're great fun and educational too for adults and children alike. Plus you get free eggs for breakfast!
Chicken Food
You can keep your chickens healthy and active with our range of chicken food.
We have mixed corn, layer pellets/meal cut maize & chick corn and crumbs for them and these products come in pack sizes of 5Kg and 20Kg.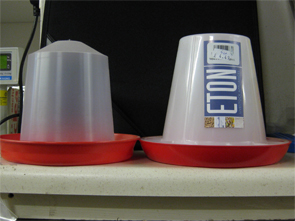 Chicken Accessories
We have chicken feed dispensers for you to help feed your chickens effectively and easily.
These allow you to monitor how much they're eating, instead of just having it just scattered on the ground and then wondering how much they've eaten.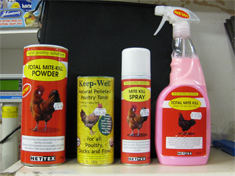 And to ensure that your chickens are healthy and free from unwanted guests and ailments, we have a good range of health products specifically designed for poultry, and they come in powder or in liquid form in a spray can or bottle.